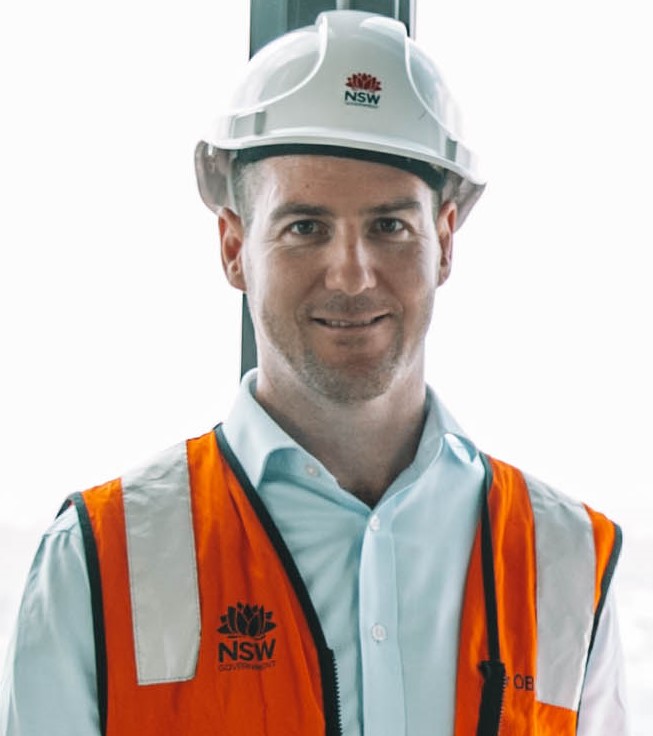 This set of NATSPEC reference specifications will be a valuable resource for the building and construction industry, providing practitioners with clear and practical information on minimum standards for Class 2 buildings. The specifications make it easy for everyone to identify the products and techniques that are fit for purpose. They serve as a resource for everyone - manufacturers, suppliers, installers, assurers, developers - as all participants across the supply chain need to take responsibility for their contribution to producing a quality building.
A feature of the specification is that it aligns with key building elements to focus attention on the parts most critical to the quality of a Class 2 building, coinciding with the implementation of the Design and Building Practitioners Act 2020.
NATSPEC reference specifications help to overcome information gaps that often leave customers and homeowners with an unsatisfactory product. We believe that their use will encourage more trustworthy builders across Australia to invest in getting it right. Quality buildings will bring back confidence and customers to the market, something from which we all benefit.

Matt Press - Office of the NSW Building Commissioner.
The NATSPEC NSW Class 2 Reference Specification has been developed in co-operation with the NSW Government to provide purchasers of apartments a quality control tool for the construction of their apartments. The specification needs to be included in the construction documentation, or sale documentation, to make it a contractually binding requirement. When you purchase a fridge or motor car you choose the quality of your product. Building practitioners use the specification to instil best building practices. For building projects the discerning trust NATSPEC for quality control. For developers to provide a quality apartment they should insist that all parties to the project work to the NATSPEC Class 2 Reference Specification.
It is the responsibility of the developer to employ suitably qualified designers to document the project specific requirements to support this reference specification and confirm that the requirements of this reference specification are suitable and appropriate to the project.
The Class 2 Reference Specification is sold on a project-by-project basis and is not part of a NATSPEC subscription. Only NATSPEC BASIC and PROFESSIONAL subscribers receive special Class 2 Reference Schedules that have been refined for proprietary specifying.
NATSPEC NSW Class 2 Building Specification is Part A of a two-part specification, where Part B includes amendments to Part A, schedules and other project specific requirements prepared by the project designers. Part A does not change from one project to another but remains static. The greatest benefit is that once tradespeople know what is required, they do it correctly on all Class 2 projects.
This document is a comprehensive reference specification to cover the majority of design/construction scenarios and is therefore quite large (Download the list of worksections included). Different tradespeople need only concern themselves with the worksections that apply to their trade.
Note that the individual component Workgroup parts are not stand-alone specifications; they are to be read in conjunction with the relevant worksections in the other parts. The consolidated file provided is the full Reference Part A, the individual component Workgroup files have been supplied for convenience only.

Together with project specific information, schedules and drawings prepared by the project designers, the NATSPEC NSW Class 2 Building Specification forms the project documentation.


NATSPEC Class 2 Reference Specification and NSW Fair Trading requirements
Under the Design and Building Practitioners Act 2020 and supporting Regulation, NSW Fair Trading requires a Standard Title Block to be completed and attached to the front of the schedule, specification or report for all declared regulated designs.
NSW Fair Trading have advised that the Standard Title Block it is not required to be attached to the NATSPEC Class 2 Reference Specification document. However, the Standard Title Block must be attached to any project specific schedules prepared by consultants as Part B of a two-part specification where Part A is the NATSPEC Class 2 Reference Specification.
For more information, check the frequently asked questions section on the NSW Fair Trading website or call 13 32 20.


Select from the following purchase options:
For project use – Price is based on the number of units - $33 inc. GST per unit (minimum 10 units). The specification will be watermarked with the project site address.
Not for project use – Price is $330 inc. GST. The specification will be watermarked 'Not for project use'.
Dwelling types
Town houses
Terraces
Villa units
Duplex units
Residential apartment buildings:


Low rise: 4 storeys maximum
Mid rise: 8 storeys maximum
High rise: 9 storeys and above

Supplementary uses:


Class 6 ground floor retail, including provision of service connections for tenancy fitout
Class 7 carpark, associated with the Class 2 building
Complexity
All NCC Class 2 Projects
Type A, B or C construction.
Deemed-To-Satisfy provisions.
Projects of moderate complexity.
2 or more sole occupancy units.
Units located above another unit or located above a common space or both.
It is not intended for conversion of existing buildings into residential or for minor alterations and additions to existing Class 2 buildings.
Typical users
Architects, building designers, multi-disciplinary consultants, developers, and, installers.