If you are new to NATSPEC or AUS-SPEC or just need to update your skills , NATSPEC can help. Our presenters have years of experience in producing project specifications for architects and engineers, as well as in the ongoing development of the National Master Specification.
Workshop
Managing Sealed and Unsealed Local Roads Workshop


This workshop is jointly organised by IPWEA NSW and AUS-SPEC and will address the new AUS-SPEC Rural Roads Specification Package. It will highlight the new documents developed for the design, construction and maintenance of sealed and unsealed roads for low volume traffic.

WORKSHOP OUTCOMES:

- Better understanding of the AUS-SPEC local government specification system using SPECbuilder, specification compiler.
- Implement better techniques to effectively design, construct and maintain council road assets.
- Make informed decisions whether to seal an unsealed road.
- Bridge the gap where there is lack of in-house engineering capability and implement improved practices across the asset life cycle.
- Significantly improve the structural integrity, safety and performance of sealed and unsealed roads.

DATE:
Thursday, 15th August 2019
LOCATION: Riverside Club House, 16 Carinya Street, Queanbeyan
MAP REFERENCE: Click here for location map.

TIMES: Please register at the Workshop by 8.00 am on Day 1. The program will commence promptly at 8.15 am and finish at 4.00pm

To register now click here.
Seminars
NATSPEC conducts annual training in venues around Australia. Specifications – an overview and production and wordprocessing provides an introduction to specification writing, and the detailed use of SPECbuilder Live (for use on all operating systems) and Microsoft Word in specification writing, using NATSPEC and/or AUS-SPEC Templates.
Some previous seminars have been recorded. See what is covered in Seminar Videos.

Subscribers will be emailed when training courses and seminars are offered. If you are not a subscriber, but would like to learn more about NATSPEC, email This email address is being protected from spambots. You need JavaScript enabled to view it. to be advised of future seminar dates.
Fill out this form and email it back to us.
Webinars
NATSPEC conducts a monthly "Getting started with NATSPEC" webinar.
This 30 to 40 minute webinar will help users to get started with NATSPEC. We will cover logging into and using SPECbuilder Live, creating and downloading a specification draft and working with Microsoft Word.
Please click here to register to attend.
On-site training
Training can be tailored to meet the needs of your organisation and conducted on-site, for a fee and depending on availability. Please email This email address is being protected from spambots. You need JavaScript enabled to view it. for further information.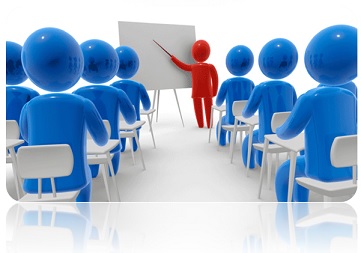 Presentations to students
Seminars are also offered to tertiary institutions for design students. Please see our Students page or email This email address is being protected from spambots. You need JavaScript enabled to view it. for further information.